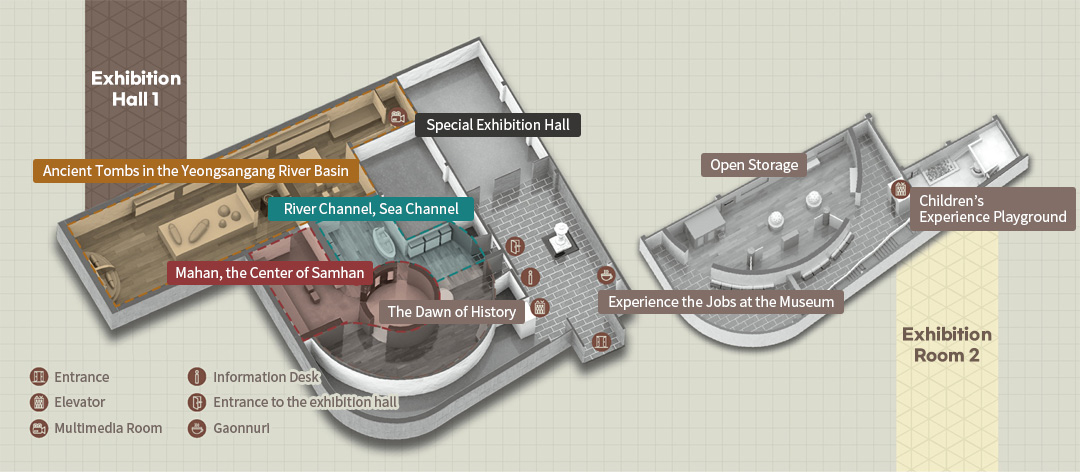 Exhibition Hall 1
1. The Dawn of History
The Yeongsangang River traversing Jeollanam-do Province provided the settlers in the area with abundance and allowed culture to flourish. People began to settle in the Yeongsangang River basin about 80,000 years ago, and they made and use tools and took advantage of the rich marine resources in the area. Several groups that gained power during the Bronze Age, marked by the emergence of agrarian societies, merged together into larger societies with political nature.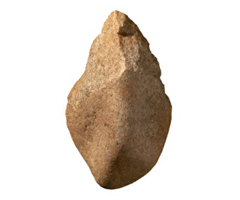 Hand axe
(Domin-dong, Naju)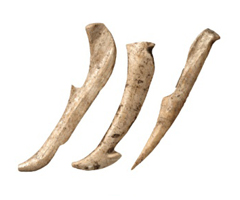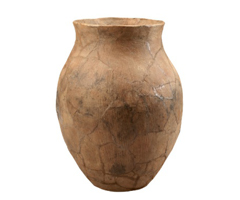 Earthenware in plain pattern
(Jangcheon-ri, Yeongam)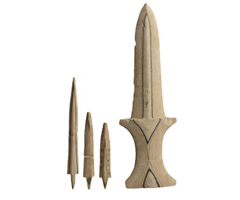 Stone arrowhead and blade
(Bonggye-dong, Yeosu)
2. Mahan, the Center of Samhan
Around the 1st century BC, there were three Han confederacies on the Korean peninsula: Mahan, Jinhan, and Byeonhan. The Mahan people who resided in Gyeonggi-do, Chungcheong-do, and Jeolla-do provinces were the strongest and most powerful of them all. Mahan, a confederacy comprised of some 50 small states, had a distinct culture. It is said that after the autumn harvest, they performed rites dancing and singing, while thinking the gods and that they valued beads.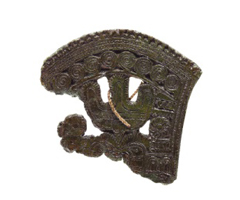 Bird-patterned bronzeware
(Hwapyeong-ri, Yeongwang)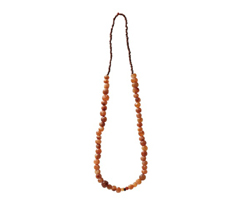 Necklace
(Guju, Geoseok-ri, Boseong)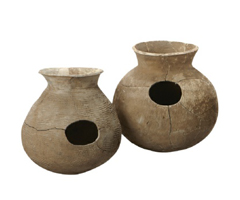 Jar with a hole
(Osan-ri, Jindo)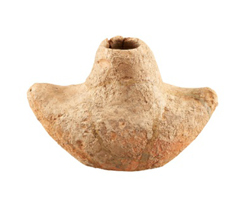 Bird-shaped earthenware
(Pyosan, Masan-ri, Hampyeong)
3. Ancient Tombs in the Yeongsangang River Basin
Hundreds of ancient tombs remain in the Yeongsangang River basin. Each tomb contains a dongneol (dok-neoel), or a coffin made from two massive jars attached to each other. This is a unique type of tomb that cannot be found in any other regions, and splendid relics such as gilt-bronze crowns, gilt-bronze shoes, and swords with phoenix patterns have been found inside these tombs. The tombs in the Yeongsangang River basin provide insight into the distinct culture of the people in the area.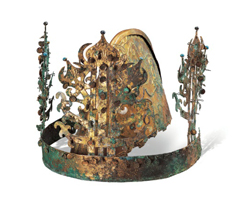 Gilt-bronze crown
(Tumulus 9, Sinchon-ri, Naju)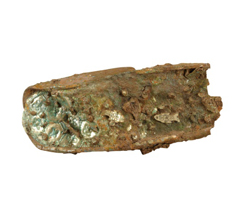 Gold-bronze shoes
(Tumulus 9, Sinchon-ri, Naju)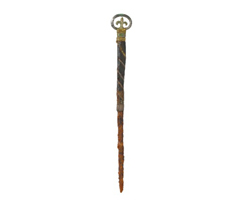 Three-leaf decorated blade
(Tumulus 3, Bokam-ri, Naju)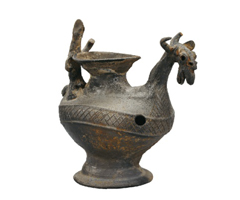 Earthenware in the shape of an auspicious animal
(Tumulus 1 of Haenam Manuichong Tombs)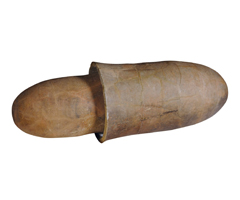 Dongneol
(Taegan-ri, Yeongam)
4. River Channel, Sea Channel
The Yeongsangang River has been an important waterway connecting the areas of the southwest coast since ancient times. During the Unified Silla period, ships traveling between China and Japan went in and out of Cheonghaejin, while the Sambyeolcho of the Goryeo Dynasty, which could be described as an organization that served the functions of police and military, was also set up in Jindo to fight against Mongolian invaders. Naju, located in the central part of the waterway, was where a lot of goods and people gathered, and produced a number of esteemed scholars and famous figures.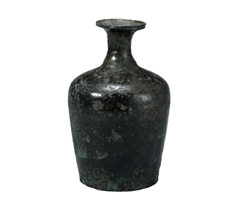 Bronze bottle
(Cheonghaejin, Wando)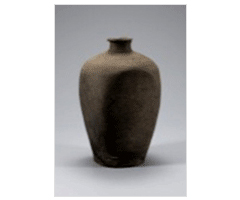 Flat bottle
(Cheonghaejin, Wando)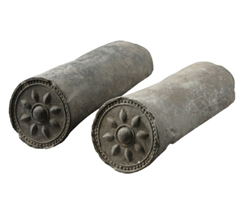 Sumaksae
(Yongjangseong Fortress, Jindo)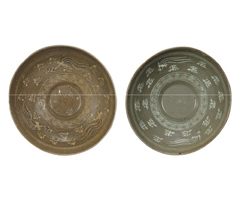 Celadon large bowl with cloud and phoenix patterns
(Doripo, Songseok-ri, Muan)